Total indebtedness is over 350 million yen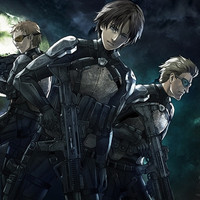 Several Japanese media have confirmed that Tokyo-based anime production company Manglobe had already stopped business by September 29 and is getting ready to file bankruptcy to the Tokyo District Court. According to Teikoku Databank, its total indebtedness is over 350 million yen (about 2.9 million US dollars).
The company was founded in February 2002, and is known for Samurai Champloo (2003), The World God Only Knows (2010-), Hayate the Combat Butler! (2012-), and the most recent Gangsta. (2015). They have been working on Genocidal Organ, one of the three films based on Project Itoh's sci-fi novels, and it is set to release in Japan on November 13, 2015. So far no comments have been released from the Project Itoh website.
"Genocidal Organ" poster visual
Source: Mantan Web