6th single "Starring Star" hits stores October 14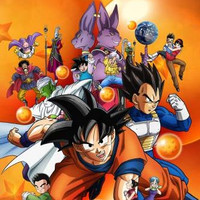 Victor Entertainment has posted a full music video for four-member Japanese rock band KEYTALK's upcoming 6th major single "Starring Star" on its official YouTube channel. It will be used as the new ED song for the ongoing Dragon Ball Super TV anime from the next 13th episode to be aired this Sunday. The first ED song "Hello Hello Hello" was provided by Good Morning America.
This is KEYTALK's second anime theme song following their 5th single "Ouka Ranman" featured as the 1st OP song for the Kyoukai no Rin-ne/Rin-Ne TV anime based on Rumiko Takahashi's latest manga serialization work.
"Starring Star" MV
CD jacket
Artist photo
© Bird Studio/Shueisha, Fuji TV, Toei Animation
© 2015 KEYTALK