All-new feature film ranked 7th in Japan in its first week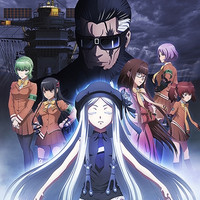 The Official Twitter for the Arpeggio of Blue Steel -Ars Nova- anime franchise yesterday announced the screening schedule of the second film Cadenza in four Asian countries: Taiwan, Singapore, Hong Kong, and Malaysia. The firs film DC, a compilation of the 12-episode TV series, was released at eight cities in Taiwan in March of this year. According to the official Twitter, the second film will be screened with subtitles of each local language, as with the Taiwan release.
Schedule:
Taiwan: November 7, 2015
Singapore: November 19, 2015
Hong Kong: the End of November, 2015
Malaysia: January 7, 2016
The all-new feature film Arpeggio of Blue Steel -Ars Nova Cadenza- opened on 60 screens in Japan on
October 3. It ranked well-done 7th with 67,525,150 yen on 42,170 admissions in its first weekend. Its
per-screen average was an amazing 1.13 million yen.
2nd teaser
Theme song "Blue Destiny" MV by Trident
Flyer
Source: "Arpeggio of Blue Steel -Ars Nova-" official Twitter
© Ark Performance/Shonen Gahosha/Arpeggio Partners