Comments made during press tour for "Crimson Peak" film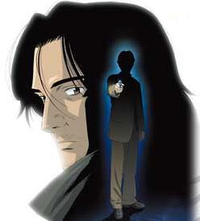 Guillermo Del Toro, the prolific writer and director of movies such as Pacific Rim and Hellboy took to offering a slight update on the status of the long-awaited live-action adaptation of the psychological horror/thriller manga authored by Naoki Urasawa while giving an interview to Latino-Review regarding the gothic romance film Crimson Peak, which opens today in theaters. However, the update may not come as much of a surprise to long-time observers, as it's been rumored for months that HBO had passed on the adaptation, which Del Toro confirmed at the end of the interview:
It's still at HBO?
Guillermo del Toro: No, it's out of HBO, and now we're going to take it to other places but it's not active active until we pitch it. We are going to other companies to pitch it and see if anyone wants to do it. We finished writing a couple of the episodes, and so we have a sampler. We're going to go and see what happens with that, but very likely that will happen somewhere next year.
The Monster live-action adaptation had originally been plannned since 2013 for a future premiere on the premium cable channel, and New Line Cinema had also previously purchased the film rights to the story in 2008 for a 2009 release, with that adaptation also lingering in development hell since then. It's anyone's guess where the Del Toro live-action adaptation could end up at this point, but that also assumes that someone will still be interested in Del Toro's treatment.
---
Humberto Saabedra is the Owner of AnimeNews.biz and a part-time recording engineer. He can also be found musing on things at @AnimeNewsdotbiz