Online poll sought feedback from 10,000 respondents about the best video game baddies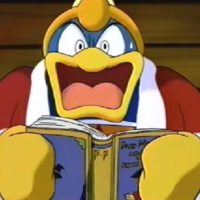 A recent online poll on Charapedia asked Japanese fans to pick which video game final boss characters they found the most fascinating.
Some 10,000 people responded, casting votes for their favorite among a list of 49 final boss candidates. The results are skewed toward the young (70.9% of the respondents were in their teens or 20's, with the remaining 20.1% in their 30's or older) and the male demographics (73.8% of the respondents were male, 26.2% were female).
The top 10 results for "Fascinating Final Boss" Characters were as follows:
10.) The Boss from the Metal Gear Solid series. (125 votes)
09.) Kefka Palazzo from Final Fantasy VI. (126 votes)
08.) King Dedede from the Kirby series. (155 votes)
07.) Shirona / Cynthia from the Pokémon series. (197 votes)
06.) Red from the Pokémon series. (216 votes)
05.) Dragonlord from the Dragon Quest series. (250 votes)
04.) Dhaos from Tales of Phantasia. (261 votes)
03.) Zoma from Dragon Quest III. (306 votes)
02.) Sephiroth from Final Fantasy VII. (312 votes)
01.) Bowser from the Super Mario Bros. series. (451 votes)
Honorable mentions include Ganon from The Legend of Zelda series (13th place, 105 votes) and Gilgamesh from the Final Fantasy series (11th place, 117 votes).
Role-playing games (Final Fantasy, Dragon Quest) and games aimed at young audiences (Super Mario Bros., Kirby) are well-represented in the top 10 results, which isn't surprising considering the polling pool. Still, I feel like the Japanese concept of "final boss" might be a bit different from the Western equivalent. Red from Pokémon is a protagonist most of the time.
Source: Charapedia via My Game News Flash
Paul Chapman is the host of The Greatest Movie EVER! Podcast and GME! Anime Fun Time.