Four-disc set will be released on November 27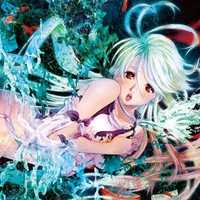 Luxent will release "Megazone 23 Blu-ray Archive BOX -30th ANNIVERSARY EDITION-" on November 27. The 26,800 yen (about 220 US dollars) four-disc set contains the HD-remastered three Megazone 23 OVA series released in Japan from 1985 to 1989. The first chapter released in April 1985 was one of the earliest and most successful Japanese OVAs, reportedly selling 26,000 VHS tapes at the time.
While each series had different character designers (Part 1: Toshihiro Hirano, Part 2: Yasuomi Umetsu, Part 3: Hiroyuki Kitazume), the series' iconic character Eve Tokimatsuri was drawn based on the original design by Haruhiko Mikimoto, best known for his works for the Macross series, throughout the series. For the 30th anniversary release, Mikimoto provides a newly-drawn box art of of Eve.
PV 2
via: Mantan Web
© AIC © AIC/FlyingDog