Second chapter is now screened for two weeks from today in Japan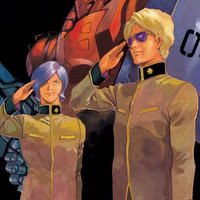 On the release day of "Artesia's Sorrow," the second chapter of the four-episode anime adaptation of Yoshikazu Yasuhiko's Gundam The Origin manga, it was confirmed that the third chapter titled "Gundam The Origin III Akatsuki no Houki (Revolt at Dawn)" is set for a theatrical release in Japan in spring of 2016. The chapter is expected to feature the incident became the trigger of the start of the Zeon's war against the Federation, which was told in the manga's 11th tankobon volume.
The second chapter is now screened at 15 selected theaters across Japan for a limited time of two weeks from today, October 31. Bandai Visual Club will exclusively release its Blu-ray Collector's Edition on November 7, then its regular edition DVD/Blu-ray will be available on November 26.
"Gundam The Origin" manga 11th volume
via: Cinema Today
© Sotsu/Sunrise