Streaming in Japan will be ended on November 12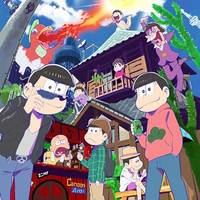 The official website for the ongoing TV anime Osomatsu-san/Mr. Osomatsu, the third TV anime adaptation of Fujio Akatsuka's classic gag manga in the 1960s, Osomatsu-kun, today announced that its controversial first episode "Fukkatsu! Osomatsu-kun" will not be included in the first DVD/Blu-ray volume to be released on January 29, 2016. Streaming on Japanese web sites will be also ended at 00:00 on November 12 (JST). The decision was made by the anime's production committee.
The first episode was aired in Japan on October 6, and arouse much controversy due to its off-color humor and audacious parodies of popular manga, anime, game and films. In addition to the second and third episodes, the first volume will include a newly produced animation instead of the first episode.
"Osomatsu-san" main visual
Source: "Osomatsu-san" TV anime official website
© Fujio Akatsuka/Osomatsu-san Production Committee