Plus "Pokémon TCG Online" updates and more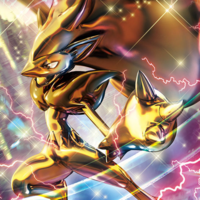 From November 4–20, 2015, Zoroark will be available via Nintendo Network. Become a master of illusions with a crafty Zoroark! Use this Pokémon to confuse your opponents with moves common to other popular competitive Pokémon.
Also, November 27 through December 23, US Trainers can get Hoopa at participating McDonald's via Nintendo Zone.
There's also promos for Pokémon Collectible Card Game: XY—BREAKthrough expansion.
An amazing discovery has been made in the Pokémon TCG! Pokémon BREAK Evolution opens a new path to power that builds on a Pokémon's existing strengths and creates all-new battling options! These new Pokémon BREAK come from twin worlds, home to Zoroark BREAK, Mega Mewtwo X, and Mega Mewtwo Y. One world of technology, one world of nature, and all the wonders of BREAK Evolution are yours to explore in the Pokémon TCG: XY—BREAKthrough expansion!
The Pokémon TCG Online is about to get one of its biggest updates ever! Virtually every bit of the match experience is being improved, including better in-game graphics and animations, added functionality, and new music. This latest update will also include every card from the new Pokémon TCG: XY—BREAKthrough expansion, including powerful new Pokémon BREAK!
The Pokémon Trading Card Game Online, available for download at no cost from the App Store, gives players the opportunity to learn, practice, and play the Pokémon TCG online versus the computer or other players. The game is available for PC and Mac, and via an app on iPad and iPad mini. Physical Pokémon TCG products come with in-pack codes that unlock virtual cards that can be played and traded within the Pokémon TCG Online.
------
Scott Green is editor and reporter for anime and manga at geek entertainment site Ain't It Cool News. Follow him on Twitter at @aicnanime.