10,000 anime fans weigh in on which recent series make them anxious to see the next episode immediately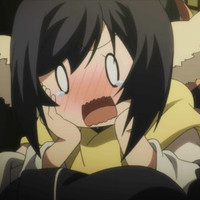 A recent online poll on Charapedia asked Japanese fans to pick the top 20 shows airing during the Fall 2015 anime season that make them immediately want to watch the next episode. Some 10,000 fans responded to the online questionnaire, picking their top choice among a pool of 70 shows.
Once again the polling pool skewed toward the young male audience: Men made up 67.5% of the respondents, while women made up 32.5%, and 70.4% of the respondents were in their teens and 20's, while people in their 30's and older only made up 29.6% of the respondents.
The top 20 results of the "Can't Wait to Watch Next Week" poll for Fall 2015 anime shows include:
20.) Fafner Exodus. (146 votes)
19.) Shomin Sample. (157 votes)
18.) Mobile Suit GUNDAM: Iron-blooded Orphans. (160 votes)
17.) Utawarerumono: The False Faces. (183 votes)
16.) The Asterisk War. (194 votes)
15.) Aria the Scarlet Ammo AA. (206 votes)
14.) Heavy Object. (209 votes)
13.) Lupin III. (218 votes)
12.) Attack on Titan: Junior High. (220 votes)
11.) K: Return of Kings. (246 votes)
10.) YuruYuri Season 3. (264 votes)
09.) Seraph of the End: Vampire Reign. (273 votes)
08.) Chivalry of a Failed Knight. (288 votes)
07.) Beautiful Bones - Sakurako's Investigation. (296 votes)
06.) Owarimonogatari. (297 votes)
05.) Noragami Aragoto. (334 votes)
04.) Haikyu!! 2nd Season. (394 votes)
03.) Mr. Osomatsu. (404 votes)
02.) One-Punch Man. (426 votes)
01.) Is the Order a Rabbit?? Season 2 (474 votes)
As a big fan of One-Punch Man, it's amusing to see Saitama and company get knocked out of the top spot by the girls of the Rabbit House cafe. What do you think? Which anime of the 2015 Fall season leave you wanting more each week?
Source: Charapedia via Ota-suke
Paul Chapman is the host of The Greatest Movie EVER! Podcast and GME! Anime Fun Time.