Directed by Daizen Komatsuda (Evangelion: 3.0 assistant director)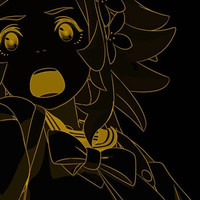 As reported, Tokyo-based CGI animation company Sanjigen today opens the official website and Twitter for its upcoming 10th anniversary original TV anime project Bubuki Branki, announcing the main staff and theme song performers. While no details on its story has been revealed, the four taglines on the top page are written as, "I will fight. With swords in my both hands," "I will fight. To be the heart for everyone," "I will fight. Cocking my gun," and "I will fight. Piercing with my spear."
Daizen Komatsuda, who recently worked on Evangelion: 3.0 You Can (Not) Redo (assistant director), Kill la Kill and When Supernatural Battles Became Commonplace (storyboard/episode director), makes his TV anime series directorial debut. The original action anime is set for a premiere in January 2016.
Main Staff
Original Story: Quadrangle
Director: Daizen Komatsuda (Evangelion: 3.0 assistant director)
Character Design: Yuusuke Kozaki (Speed Grapher, Intrigue in the Bakumatsu – Irohanihoheto)
Buranki Design: Tatsuya Yoshikawa (Breath of Fire, Rockman X)
Series Composition/Scenarios: Jiro Ishii (Little Lovers, Banshee's Last Cry)
Yukinori Kitajima (Senran Kagura, Hamatora)
Music: Masaru Yokoyama (Yamada-kun and the Seven Witches, Gundam: Iron-Blooded Orphans)
OP Theme Song: Konomi Suzuki
ED Theme Song: MYTH&ROID
Anime Production: Sanjigen
Production: BBKBRNK Partners (Kadokawa, Ultra Super Pictures, Summy, Tose, AT-X, Sony Music Communications,
Taiwan Kadokawa, Bushiroad, Dentsu)
Screenshot
Source: TV anime "Bubuki Buranki" official website
© Quadrangle / BBKBRNK Partners