"F.S.S. DESIGNS 5 LITTER.pict" will be also released simultaneously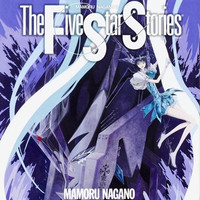 Web Newtype has announced that Mamoru Nagano's sci-fi manga saga The Five Star Stories will return to the upcoming March 2016 issue of Kadokawa's Newtype monthly magazine to be published on February 10, 2016. "F.S.S. DESIGNS 5 LITTER.pict," the fifth volume of the series' design work collection is also scheduled to be released simultaneously on the same day.
The manga started its serialization in Newtype's April 1986 issue. After nine years hiatus, the serialization once resumed in the magazine's May 2013 issue, but has again stopped since its July 2014 issue. The long-running manga's long-awaited 13th volume was finally released on August 10 of this year, nine years after the previous 12th volume was released in April 2006.
1st and 13th volume covers
Source: Web Newtype
images © EDIT.co.,Ltd/Kadokawa