Advance screening of the first episode will be held on November 23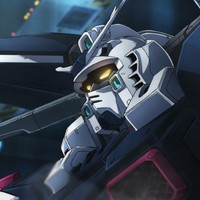 Following the main visual, Bandai Visual today posted a 15-second announcement video for the upcoming anime adaptation of Yasuo Ohtagaki's Mobile Suit Gundam Thunderbolt manga. It has been screened at five theaters in Japan since October 31, attached with Gundam The Origin II: Artesia's Sorrow.
Though how and when the anime will be distributed are still not confirmed, details are expected to be revealed at the stage event for it in the Gunpla Expo World Tour Japan 2015 to be held in the Akihabara town from November 20 to 23. The Thunderbolt stage event will be presented three times (10:30, 11:30. 13:30) at Bellesalle Akihabara on the last day. An advance screening of the first episode is also planned in the event.
Announcement Video
Main Visual
ふたりは、殺し合う宿命…「機動戦士ガンダム サンダーボルト」キービジュアル公開! https://t.co/8mvIkk7dCb pic.twitter.com/yhMzRb4ZqN

— ガンダムインフォ (@gundam_info) November 11, 2015
Manga Tankobon 1st and 2nd Volume
3rd and 4th
5th and 6th
Source: Comic Natalie
© Sotsu/Sunrise
© Yasuo Ohtagaki/ SHogakukan