Directed by Yuuki Nakajima (PFF Award 2014 second prize winner)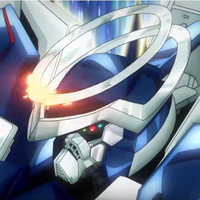 In commemoration of the 10th anniversary of the Aquarion anime franchise, Kamikaze Douga (JoJo's Bizarre Adventure, Gatchaman Crowds OP animations), has produced a 30-second special CM featuring "Sousei no Aquarion," the OP theme song for the first TV anime aired in 2005, performed by AKINO. The video is directed by 25-year-old Yuuki Nakajima, who won the second prize in the PFF Award 2014 with his ninja-action short "Ranpa," which also won the first prize in the Miyagi Sendai Animation Grand Prix 2015.
Aquarion x Kamikaze Douga Collaboration CM
Trailer for "Ranpa"
Nakajima's 2013 short "Toppa"