Pirate manga website's server is located in Turkey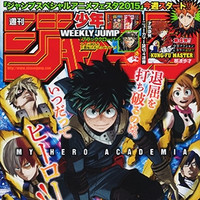 Kyoto Prefectural Police arrested four men on suspicion of copyright infringement on November 13. One is a 69-year-old Japanese employee at a delivery company and other three are Chinese including one 27-year-old exchange student in Tokyo. The suspects are accused of posting Japanese manga episodes on a manga pirate website before their official release day in Japan.
According to the police's anti-cyber crime division, the Japanese worker stole a copy of the 49th issue of Shueisha's Weekly Shonen Jump while delivering them from a printing factory to another delivery company, and gave it to the exchange student at a parking lot. Then other two Chinese scanned the latest chapter of Eiichiro Oda's One Piece and uploaded it onto the pirate manga website "mangapanda" on October 29, four day before the issue's official release day. The website has posted over 4,000 manga titles illegally, and its server is located in Turkey. While the Chinese exchange student already admitted, other three have denied the charge.
As we reported the previous arrest in October 2013, posting magazine pages and articles on the net
without the publisher's permission before (of course even after) its official release day is illegal and crime.
Shueisha estimates the total financial damage caused by manga pirate sites in the past five years was
about 6.5 billion yen (53 million US dollars).
Source: Mainichi, Asahi, Sankei