ED theme song for the "Ajin: Demi-Human" TV anime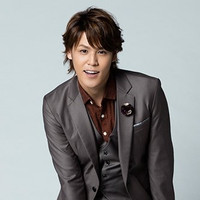 32-year-old popular voice actor Mamoru Miyano announced in his concert at Nitori Cultural Hall in Hokkaido yesterday that his next 13th single "HOW CLOSE YOU ARE" will be released on January 27, 2016. Yesterday was the first day of his "MAMORU MIYANO LIVE TOUR 2015-16 ~GENERATING!" which will run seven cities (nine performances) till January 31, 2016. The last two will be held at Nippon Budokan, the 14,471-capacity arena used by many internationally famous artists, including The Beatles, Bob Dylan, Cheap Trick, Deep Purple, Queen, and The Rolling Stones.
"HOW CLOSE YOU ARE" will be featured as the ED theme song for the upcoming TV anime adaptation of Gamon Sakurai's Ajin: Dem-Human sci-fi action manga series, which is set to premiere in Japan on January 15, 2016. Miyano has been voicing the protagonist Kei Nagai in the three-part anime film adaptation whose first part will hit Japanese theaters this Friday, and will play the character in the TV anime series as well.
Mamoru Miyano
"FRONTIER" from 5th album "FRONTIER" (September 6, 2015)
"Magic" from "MAMORU MIYANO LIVE TOUR 2015 ~AMAZING!~" (November 11, 2015)
"BREAK IT!" from "MAMORU MIYANO LIVE TOUR 2015 ~AMAZING!~" (November 11, 2015)
Source: Music.jp