Four members' first concert will be held on December 20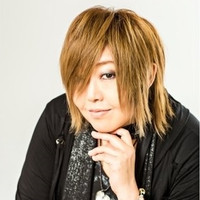 In the 8th episode of The Testament of Sister New Devil Burst TV anime aired in Japan yesterday, it was confirmed that the 4th member of its OP song unit Metamorphose was 50-year-old vice actress Megumi Ogata, best known as Shinji Ikari in the Evangelion franchise.
The OP song "Over The Testament" has been performed by three singers respectively: Yoko Ishida (1st-3rd episode), Kaori Oda (4th- 5th), and Aki Misato (6th-7th). The unit's 1st album "Metamorphose 1" which includes the latest three versions of the OP song will be released on December 16.
Then on December 20, the four-member unit's first live concert will be held at Tsutaya O-East in Tokyo. The TV anime's ED song "Temperature" artist Dual Flare (Yuki Yamada & Natsumi Yamada) will also perform as the opening act for them. In addition, four voice actresses from the anime: Ayaka Asai (Mio Naruse), Sarah Emi Bridcutt (Yuki Nonaka), Kaori Fukuhara (Maria Naruse), and Iori Nomizu (Kurumi
Nonaka) will join a talk session. General release of the 7,000 yen tickets will begin on December 5.
Megumi Ogata
Anime PV featuring the OP song by Yoko Ishida
Source: "The Testament of Sister New Devil Burst" official website