Ultraman X will put on "Beta Spark Armour" in the all-new film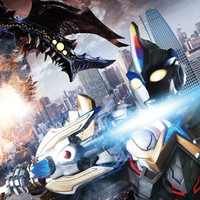 The official website for the ongoing Ultraman X tokusatsu TV series today announced that its all-new feature film titled Gekijyouban Ultraman X: Kitazo! Warera no Ultraman (Ultraman X The Movie: Here Comes! Our Ultraman) will be released in Japan on March 12, 2016. The title "Kitazo! Warera no Ultraman" is taken from the lyrics of "Ultraman no Uta" (The Song of Ultraman), the theme song for the first Ultraman TV series aired in Japan from 1966 to 1967.
In addition to the main visual, one thing mentioned in the release is that Ultarman X will put on "Beta Spark Armour," which has a new ultimate power, in the film. More details will be revealed in the second announcement to be released on December 12.
The 22-episode series Ultraman X is currently available to Crunchyroll members worldwide except Asia.
Main visual
Source: "Ultraman X" official website
© TSUBURAYA PRODUCTIONS Co., Ltd.