A brand new game to round things out!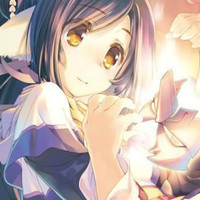 Aquaplus has just announced following its 20th anniversary celebration in Tokyo the final Utawarerumono chapter: Utawarerumono: The Two Hakuoro, which is schedueld to release in Japan September 21, 2016.
Unfortunately, that's the only real detail that was made public during the celebration. It's still great news though, especially since this is the last installment in the series since Utawarerumono: False Mask. The platforms we can expect to see the newest game on haven't yet been announced yet either.
Hopefully there'll be a whole host of additional information coming out of subsequent events, but this is still great news for Utawarerumono fans!
[via Gematsu]
-------
Fueled by horror, rainbow-sugar-pixel-rushes, and video games, Brittany is a freelancer who thrives on surrealism and ultraviolence. Follow her on Twitter @MolotovCupcake and check out her portfolio for more.