Mini live events will held in Akihabara, Oaska and Nagoya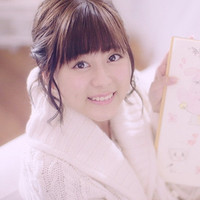 Following the 30-second TV spot, King Records has posted a five-minute full music video for "Yume no Tsubomi" (The Bud of a Dream), 19-year-old anime voice actress Inori Minase's solo debut single song to be released in Japan on her 20th birthday, December 2, 2015. She is best known as Chino in Is The Order a Rabbit? and Hestia in Is It Wrong to Try to Pick Up Girls in a Dungeon?, and is already cast as Rona Shenazard in Snow White with the Red Hair 2nd season and as Mana Asuha in Luck and Logicfor the 2016 season.
She will hold special mini concerts to promote the single, first at the Animate Shinjyuku store at 19:30 on the release day, then at three stores in Akihabara on December 26, at two in Osaka on January 9, 2016, and in Nagoya on the following day. Purchasers who pre-order the single at any Animate, Gamers and Toranoana stores in Japan will get an entry coupon for the events. Lucky chosen winners will be able to join the event and receive a poster directly from her.
"Yume no Tsubomi" fuill MV
"Yume no Tsubomi" TV spot
CD jacket photo
VA Ai Kakuma receives the CD single from Minase
水瀬いのりちゃんのデビューシングル「夢のつぼみ」をもらったよー!本人から!プチお渡し会!12月2日発売だからもうすぐだね!!みんなもぜひGETしてね♫ 歌も歌詞も素敵なの!!!♪( ´▽`) pic.twitter.com/9QUku9GnVn

— 加隈亜衣(かくまあい) (@aimausu) November 29, 2015
Source: King Records