OP song "WASTELANDERS" is performed by Sayaka Sasaki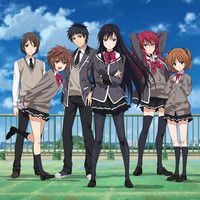 The official website for the upcoming TV anime adaptation of Minato Soft's PC adventure game for all ages, Shoujo-tachi wa Kouya wo Mezasu/Girls beyond the youth KOYA, updated today, announcing that it will premiere on Tokyo MX, MBS, BS11 and AT-X in January of 2016. The game is also set for a release in Japan on March 25, 2016. Its story focuses on young students who are trying to produce a bishoujo game at their school in Kanazawa Hyakkei, Kanagawa Prefecture.
It is also confirmed that the OP song for the TV anime, "WASTELANDERS" is performed by 33-year-old singer Sayaka Sasaki, the winner of the 3rd All Japan Anison Grand Prix in 2009 and has sung theme songs for Tatakau Shisho: The Book of Bantorra, Nichijo, So, I Can't Play H!, Broken Blade, and Battle Spirits: Burning Soul. The CD single will be released as her 11th single on January 27, 2016.
Meanwhile, the ED song "Sekai wa Kyou mo Atarashii" (The World is Brand New Again Today) is
performed by the anime's four main voice actresses: Haruka Chisuga (Sayuki Kuroda), Kana Hanazawa
(Yuuka Kobayakawa), Satomi Akesaka (Teruha Andou), and Satomi Sato (Uguisu Yuuki). The CD
single will be available on February 10.
1st PV
Main staff:
Original Story: Takahiro (Minato Soft/Tsuyokiss, Maji de Watashi ni Koi Shinasai!)
Original Story Scenario: Romeo Tanaka (Humanity Has Declined, Rewrite)
Original Character Design: Matsuryu (Kikouyoku Senki Teku no Yumina, CROSS†CHANNEL)
Director: Takuya Sato (Strawberry Marshmallow, Steins;Gate)
Series Composition: Yuniko Ayana (Kin-iro Mosaic, Locodol)
Anime Character Design: Takayuki Noguchi (Queen's Blade, Ro-Kyu-Bu!)
Anime Production: Project No.9 (Ro-Kyu-Bu!, Recently, My Sister Is Unusual)
Main Voice Cast
Buntaro Hojo: Seiichiro Yamashita (Takahiro Mizuno in Walkure Romanze)
Sayuki Kuroda: Haruka Chisuga (Shizuka Sakaki in SHIROBAKO)
Yuuka Kobayakawa: Kana Hanazawa (Mikan Yuuki in To Love-Ru)
Teruha Andou: Satomi Akesaka (Arsène in Milky Holmes)
Uguisu Yuuki: Satomi Sato (Ritsu Tainaka in K-On!)
Atomu Kai: Toshiyuki Toyonaga (Mikado Ryuamine in Durarara!!)
Main Visual
Source: "Shoujo-tachi wa Kouya wo Mezasu" TV anime official website
© Minato Soft/ShokoMeza Production Committee