The anime debuts on TV Tokyo January 10th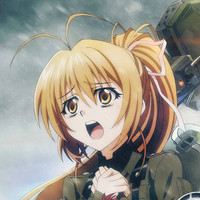 A new preivew for the Muv-Luv Schwarzesmarken anime has been accompanied by news that cast members Minami Tanaka and Nozomi Yamamoto will perform the ending "Kanashimi ga Jidai wo Tokeru" as the vocal unit Zähre, the single for which will be released February 24th. fripSide perform opening "White Forces," which will be released in a single with the visual novel opening "1983-Schwarzesmarken-" on February 10th.
The anime debuts on TV Tokyo January 10th.
The adaptation is co-produced by ixtl and Liden Films with Tetsuya Watanabe (Kimi ga Nozomu Eien, Strain: Strategic Armored Infantry) attached to direct.
The Muv-Luv Schwarzesmarken light novel series, set in 1983, about East German Army's 666th TSF Squadron in its battles and political conflicts during the BETA's westward attack, replaced Muv-Luv Alternative Total Eclipse in Tech Gian.
Cast includes
Theodor Eberbach - Kenichi Suzumura (Gintama's Shogo Okita)
Katia Waldheim - Minami Tanaka (Assassination Classroom's Hinata Okano, Hanayamata's Hana N. Fountainstand, Wake Up Girls' Minami Katayama)
Irisdina Bernhard - Nozomi Yamamoto (Idol Master Cinderella Girls' Rika Jōgasaki, Hanagai's Yukimura Kusunoki)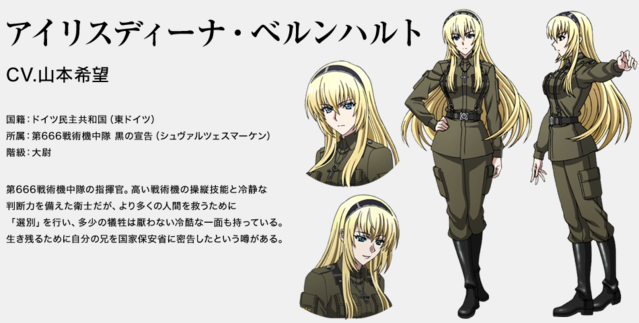 Lise Hohenstein - Yoshino Nanjou (Love Live's Eli Ayase)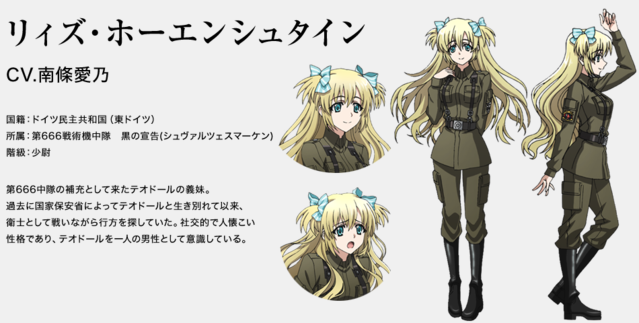 Anett Hosenfeld - Chika Anzai (Chika Anzai)
Gretel Jeckeln - Kiyono Yasuno (Wake Up Girls' Tina Kobayakawa)
Pham Thi-Rang - Emiri Kato (Madoka Magica's QB)
Sylvia Kschessinska - Michiyo Murase (Little Witch Academia's Sucy)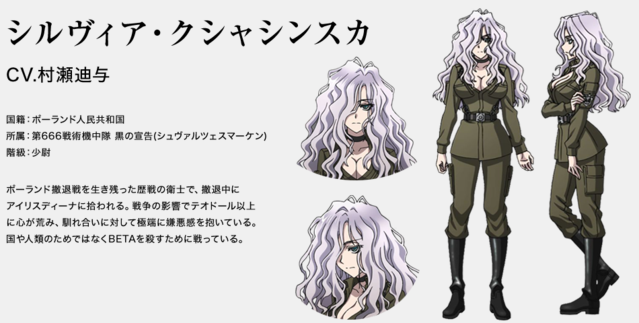 Walther Krüger - Kenta Miyake (Jojo's Mohammed Abdul)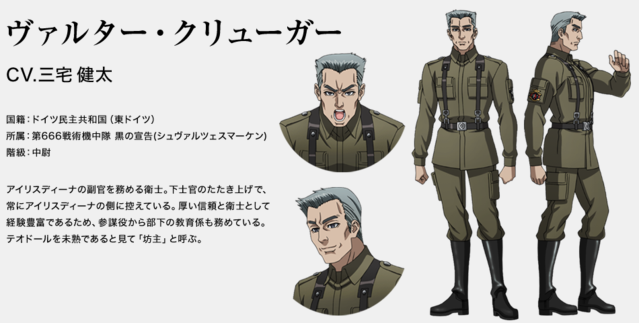 Beatrix Brehme - Yukari Tamura (Magical Girl Lyrical Nanoha, Cross Ange's Hildegard Schlievogt)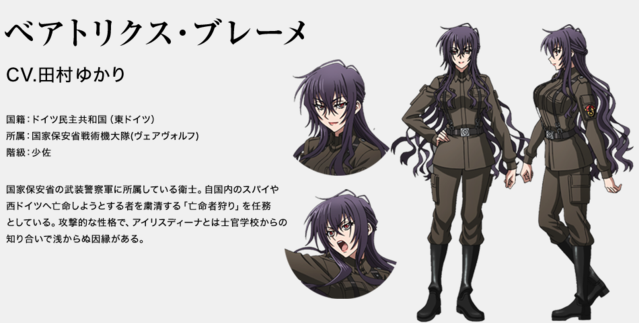 Heinze Axmann - Ken Narita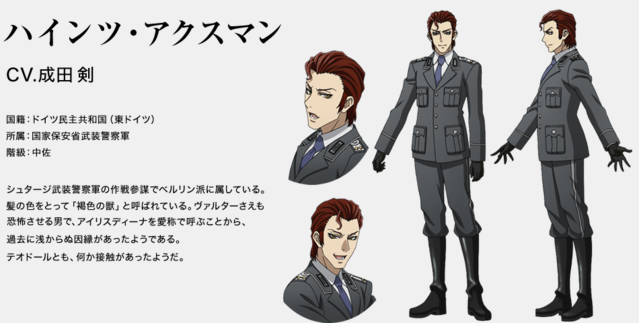 Circe Steinhoff - Manami Numakura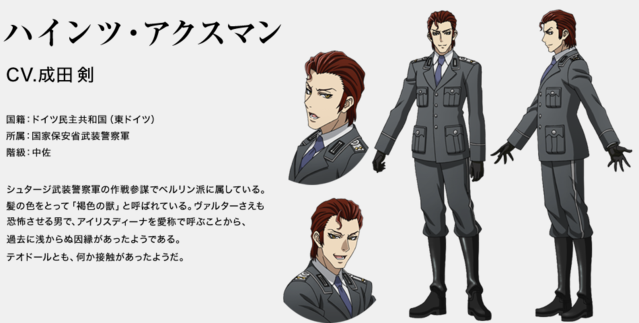 Staff:
Director: Tetsuya Watanabe
Series Composition: Tatsuto Higuchi
Character Design: Shuichi Hara
Sound Director: Satoshi Motoyama
Music Producer: Evan Call
Music Production: Elements Garden
3DCG: Sanzigen
Animation Production: ixtl×LIDENFILMS

------
Scott Green is editor and reporter for anime and manga at geek entertainment site Ain't It Cool News. Follow him on Twitter at @aicnanime.