1st single "-REAL-" will be released on March 16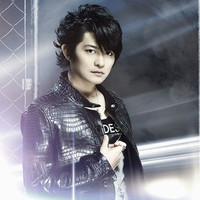 35-year-old Japanese voice actor Hiro Shimono today announced that, as his debut 15th anniversary project, he will release his first solo single "-REAL-" from Pony Canyon on March 16. The solo project's official website and Twitter also opened. The lyrics of the song is co-written by himself with RUCCA who is well-known for his works for KAT-TUN, Shouta Aoi, Sumire Uesaka, Milky Holmes, and Rhodanthe*.
Shimono made his professional voice actor debut in 2001, as Theo Mohnmeier in PS2 game Atelier Lilie: Salburg's Alchemist 3. Since then, he has been famous as Ayato Kamina in RahXephon, Yuichiro Tajima in Big Windup!, Syo Kurusu in Uta no Prince-sama, Connie Springer in Attack on Titan, and Toshinari Seki in Tonari no Seki-kun. He is set to play Haruhiko Ichijo in Myriad Colors Phantom World, Ayumu Kadowaki in Prince of Stride Alternative, Senri Ichinose in Norn9, and Miyoshi in Joker Game in the upcoming 2016 winter season.
下野紘、15周年イヤーに自作詞曲でデビュー https://t.co/N5Rc878fnp pic.twitter.com/eveUkqS7rW

— 音楽ナタリー (@natalie_mu) December 31, 2015
via: Music Natalie