10-minute documentary sheds light on Vocaloid phenomenon and US fandom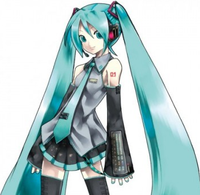 Millennial-focused cable news channel Fusion has published a new short documentary on Vocaloid, Hatsune Miku and the fandom around it for a new series on future technologies and how they affect current society called Real Future.
In the latest video for the series, the network takes a trip to Anime Expo 2015 to find out more about the Vocaloid software and how the fandom in the US is shaping attitudes about music, creative expression, and whether virtual pop stars can be seen as equals to the flesh-and-blood equivalents. With Hatsune Miku having a major US headlining tour begin later this year, this makes a decent, quick primer on Vocaloid.
Special thanks to mr_raccoon for the tip!
---
Humberto Saabedra is the Owner of AnimeNews.biz and a part-time recording engineer. He can also be found musing on things at @AnimeNewsdotbiz