The voice of Haruka Suzumiya (Kimi ga Nozomu Eien), Erstin Ho (Mai Otome)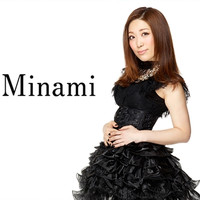 39-year-old anison singer Minami Kuribayashi announced on her offcial blog yesterday that she changes her stage name from the original "Minami Kuribayashi (栗林みな実 in Japanese)" to just "Minami" from this year. She made her professional debut in 1997, and reaches 15th anniversary this year.
https://t.co/KabxgKq7Au 名前がかわって、栗林みな実→ Minami になります。 これからも よろしくお願いします!

— Minami (@minami_kuri) January 22, 2016
She has released 31 singles and seven original albums since 2002, and is well known for her theme song
works for Kimi ga Nozomu Eien, My-HiME, My-Otome, Kure-nai, The Girl Who Leapt Through Space, Mobile
Suit Gundam AGE, Total Eclipse, Medaka Box, The Devil Is a Part-Timer!, Infinite Stratos 2, and the most
recent Fate/kaleid liner Prisma Illya 2wei!. She also voiced Haruka Suzumiya in Kimi ga Nozomu Eien
(including its original adult PC game) and Erstin Ho in Mai Otome.
5th single "Shining☆Days" (November 3, 2004 release/My-HiME OP)
15th single "Love Jump" (April 23, 2008/Kure-nai OP)
25th single "HAPPY CRAZY BOX" (April 25, 2012/Medaka Box OP)
27th single "BELIEVE" (October 24, 2012/Medaka Box Abnormal OP)
29th single "ZERO!!" (April 24, 2013/The Devil Is a Part-Timer! OP)
30th single "True Blue Traveler" (November 16, 2013/Infinite Stratos 2 OP)
Source: Minami Kuribayashi/Minami official blog