Rumor has it the game could be coming to Wii U!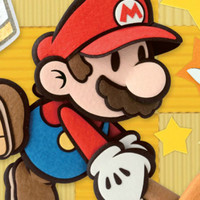 There could possibly be another Paper Mario coming out for release on Wii U, if sources are correct. Thanks to Liam Robertson of Unseen64, journalist of Emily Rogers, and freelancer Imran Khan, we can surmise there may well be another game developed by Intelligent Systems, pubished by Nintendo as a first-party game.
According to Rogers, there are five sources that corroborate the rumor, and the game is currently being localized and tested. While this isn't official just yet, it could be very good news for Paper Mario fans looking for another release to sate their hunger for everything Paper Mario-related.
Only time will tell. We'll keep you updated as we know more!
[via Gematsu]
-------
Fueled by horror, rainbow-sugar-pixel-rushes, and video games, Brittany is a freelancer who thrives on surrealism and ultraviolence. Follow her on Twitter @MolotovCupcake and check out her portfolio for more.