53rd single "G4.IV" hits Japanese stores tomorrow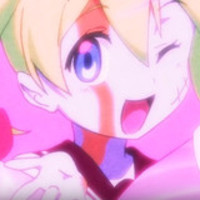 Four-member Japanese rock band GLAY has posted a short version music video for "Kanojo wa Zombie (She is a Zombie), one of the four songs included in their upcoming 53rd single "G4.IV" to be released in Japan on January 27. Answering to the request "We want to make a MV in full animation" from the band's guitarist HISASHI, who wrote/composed the song, the producer who previously attached with Tengen Toppa Gurren Lagann and Teekyu worked on anime production.
HISASHI also wanted to make the video in style of Hiroyuki Imaishi (Gurren Lagann, Panty & Stocking with Garterbelt). With his wishes, Shin Itagaki, best known for his directorial works for BLACK CAT, Devil May Cry, Ben-To, and Teekyu, supervised direction, storyboards and animation.
"Kanojo wa Zombie" short MV
CD jacket
Artist photo
via: Music Natalie
© loversoul music & associates.