Second disc with the 4th to 6th episodes will be released on February 26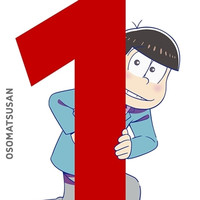 According to the latest Oricon report, the first volume of the ongoing TV anime Osomatsu-san/Mr. Osomatsu, the third TV anime adaptation of Fujio Akatsuka's classic gag manga in the 1960s, Osomatsu-kun, takes first place both in its anime DVD and Blu-ray sales ranking in its first week. The DVD and Blu-ray released on January 29 sold 43,000 and 36,000 units, respectively.
The disc contains the anime's second and third episodes, and a newly-produced "3.5th" episode instead of the controversial original 1st episode. The first press limited edition of the Blu-ray comes with an advance entry coupon for the special event scheduled to be held with the 12 main voice cast on May 8. The second disc containing the fourth to sixth episodes will be released on February 26.
1st Blu-ray disc jacket
2nd Blu-ray disc
"Osomatsu-san" main visual
Source: Oricon Style
© Fujio Akatsuka/Osomatsu-san Production Committee