The 20th entry in the Ultraman series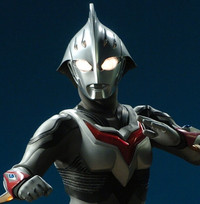 It's a big day for fans of giant kaiju and the brave Japanese superheroes who battle them! That's because Ultraman Nexus, the 20th entry in Tsuburaya Productions' long running Ultraman series, has come to Crunchyroll!
All 37 episodes of Ultraman Nexus are NOW available Crunchyroll members worldwide except for Asia!
About Ultraman Nexus
Kazuki Komon, a failed Rescue Squad member, gets recruited by the Terrestrial Liberation Trust (TLT) to join the Night Raiders, a top classified special task force assembled by the TLT to protect Earth from space monsters. After undergoing stringent training, Kazuki gets paired with the cool Night Raider sub-captain Nagi Saijyo for active duty.
-------
Patrick Macias is editor in chief of Crunchyroll News & Otaku USA magazine.
He is also the writer of HYPERSONIC music club, Paranoia Girls, & PARK Harajuku: Crisis Team