No comments on her official Twitter for 10 days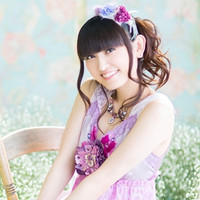 Following the previous announcement including the cancellation of her winter concert Tuesday, the official website for popular anime voice actress/singer Yukari Tamura today also confirmed that her exclusive contract with King Records will expire as of March 20, 2016. The record company and her official fan club "Mellow Party" had wanted her to extend the contract, but finally agreed to end it in order to respect her wishes for her future activities.
She made her solo singer debut from King Records with 1st single "summer melody" in May 2001. Since then, she has released 26 singles and 10 original albums from the company.
She has posted no comments on her official Twitter for 10 days since February 3.
As reported, her official website announced on February 10 as follows:
1. Her concert scheduled to be held this winter was canceled due to various circumstances.
2. Her radio show "Tamura Yukari no Itazura Kurousagi" and web radio show "Shinya Kissa Kurousagi
~Himitsu no Kobeya~" will end in the end of the next month (Itazura on March 25, Kobeya on March 26).
3. Her staff Twitter account (@YukarihimeStaff) will be closed as of March 20.
4. Her official website will be closed for renewal from March 20 for undecided period of time.
5. The operating company of her official fan club "Mellow Pretty" will be changed from April.
Yukari Tamura
Source: Yukari Tamura official website