"Showa Genroku Rakugo Shinju" OP Song wins the top spot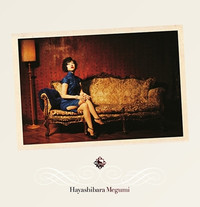 The TOWER RECORDS Shinjuku store in Tokyo has announced the weekly TOP 10 anime singles/albums for the week of February 1-7. The number one single of the 5th week of the year 2016 is 48-year-old voice actress Megumi Hayashibara's 41st single "Usura Hi Shinju" released on February 3. The CD single also ranked 13th in the Oricon weekly single chart selling 5,568 units in its first week.
The song is now used as the OP theme for the Showa Genroku Rakugo Shinju TV anime based on Haruko Kumota's rakugo (traditional storytelling performance)-themed manga. She also voices mysterious ex-geisha girl Miyokichi in the show. Popular J-Pop singer-songwriter Sheena Ringo wrote/composed/arranged/produced the song, and also worked on the CD artwork.
Showa Genroku Rakugo Shinju is now available to Crunchyroll members in the following territories: United States, Canada, Central and South America (including the Caribbean), United Kingdom, Ireland,
South Africa, Australia, New Zealand, the Netherlands, and Scandinavia.
Megumi Hayashibara artist photo
---
Weekly Top 10 Ranking (February 1-7, 2016)
1 (new). "Usura Hi Shinju"
Megumi Hayashibara (31st single/Showa Genroku Rakugo Shinju OP)
2 (new). "Zessei Stargate"
Shouta Aoi (5th single/Phantasy Star Online 2 The Animation OP)
3 (new). "EVOLUTION"  
EVO+ (1st album)
4 (new). "DUO"
Megumi Hayashibara (7th best album)
5 (6). "Utamonogatari - Monogatari Series Theme Song Compilation Album"
6 (new). "Installation/Sono Koe ga Chizu ni Naru"
Saori Hayami (2nd single/Snow White with the Red Hair 2nd season OP)
7 (-). "Over The Rainbow SPECIAL FAN DISC"  
Over The Rainbow (1st best album)
8 (-). "Hanamaru Pippi wa Yoiko Dake"
AouP (4th single/Osomatsu-san 1st OP)
9 (-). "Six Same Faces ~Kon'ya wa Saiko!"
Kenichi Suzumura, featuring Takahiro Sakurai, Yuichi Nakamura, Hiroshi Kamiya, Jun Fukuyama,
Daisuke Ono, Miyu Irino (Osomatsu-san 1st ED)
10 (7). "WONDERFUL TOUR"  
AIKATSU☆STARS!
"Ibara no Jyouou"
"Miel Miere"
* all of the CMs/MVs in this article are legitimately posted on YouTube by the copyright holders/distributors.
---
2016 archive:
TOWER RECORDS Shinjuku Weekly Anime Song TOP 10 January 4-10
TOWER RECORDS Shinjuku Weekly Anime Song TOP 10 January 11-17
TOWER RECORDS Shinjuku Weekly Anime Song TOP 10 January 18-24
TOWER RECORDS Shinjuku Weekly Anime Song TOP 10 January 25-31
Source: Mantan Web