Her 1st solo single "Senka no Tomoshibi" is now digitally available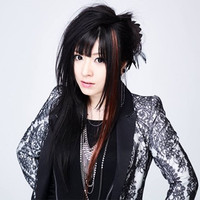 Avex has posted a 90-second preview for "Senka no Tomoshibi" (Lamplight of War) with its Japanese lyrics, an insert song for the ongoing TV anime Mobile Suit Gundam: Iron-Blooded Orphans (used as the ED in the latest 19th episode aired last Saturday). The ballad song is written/composed by Kurousa-P, known as the creator of one of the most popular Hatsune Miku songs, "Senbonzakura," and is performed by Yuko Suzuhana, the vocalist of eight-member Japanese rock band Wagakki Band. The TV size version of the song is now digitally available on iTunes, Recochoku and Mu-Mo.
"Senka no Tomoshibi" preview
鈴華ゆう子ソロプロジェクト始動!「機動戦士ガンダム 鉄血のオルフェンズ」挿入歌配信開始!
鈴華ゆう子が歌う「機動戦士ガンダム 鉄血のオルフェンズ」の挿入歌「戦火の灯火(TV size ver.)」が本日より配信スタート! pic.twitter.com/wdkbidYoP8

— 和楽器バンド*WagakkiBand (@WagakkiBand) February 14, 2016
Copyright © avex music creative. All rights reserved.