Makes it a little harder to wait for the game's official release.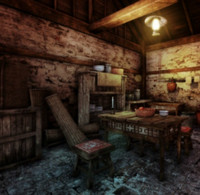 Shenmue III is on the horizon, as hard as that is to believe, and Ys Net has shared some new screenshots of the game that you can view here. They're absolutely gorgeous-looking, and it's even more exciting than ever to see the game coming to fruition.
There were also some tidbits shared during the Monaco Anime Games International Conferences, such as the fact that Ryo's face will bot be changing, Chai may be coming back in Shenmue III, and Yu Suzuki is aiming for additional strategy and interaction with Shenmue III's fights.
The screenshots were shared via PlayStation on Twitter and can be seen below. Warning! You may very well want to play the game even more after viewing them!
[via Gematsu]
-------
Fueled by horror, rainbow-sugar-pixel-rushes, and video games, Brittany is a freelancer who thrives on surrealism and ultraviolence. Follow her on Twitter @MolotovCupcake and check out her portfolio for more.