2nd OP song and Drama CD also took second place in the chart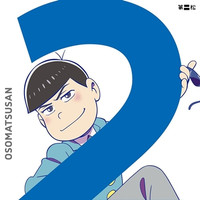 The momentum has no sign of slowing down. According to the latest Oricon report, following the first volume, the second volume of the ongoing TV anime Osomatsu-san/Mr. Osomatsu takes first place both in its anime DVD and Blu-ray weekly sales ranking in its first week. The DVD and Blu-ray were released on February 26 and sold 34,000 and 28,000 units, respectively. The second disc contains the anime's fourth to sixth episodes, the third volume with the seventh to ninth will be released on March 25.
In the previous week, the anime's second OP song "Zenryoku Batankyu" performed by six-member idol unit AouP (abbreviation for Anime Katteni Ouen Project) ranked 2nd (highest in their career) in the single chart with 25,000 units, and the newly-recorded drama CD "Mutsugo no Oshigoto Taiken Doramatsu CD Series Osomatsu & Ichimatsu 'Uranaishi'" also ranked 2nd in the album chart selling 38,000 units.
2nd Blu-ray disc
3rd disc jacket
"Zenryoku Batankyu" short MV
CD jacket illustration
"Mutsugo no Oshigoto Taiken Doramatsu CD Series Osomatsu & Ichimatsu 'Uranaishi'" CD jacket
"Osomatsu-san" main visual
via: Mantan Web, Oricon
© Fujio Akatsuka/Osomatsu-san Production Committee