Third TV anime adaptation will premiere on April 5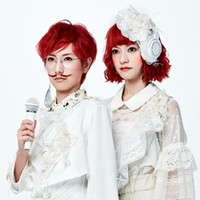 Futabasha has announced that two-member electro rap unit Charisma.com collaborates with RYO-Z, a MC member of five-member hip hop group RIP SLYME, for the ED song "Gomamu" for Shonen Ashibe Go! Go! Goma-chan, the upcoming third TV anime adaptation of Hiromi Morishita's comedy manga series. This is the first TV anime tie-up song for Charisma.com. The three perform under the unit name "Charisma.com to RYO-Z Oniisan (RIP SLYME)" for Warner Music Japan, and currently no CD release schedule is provided.
Charisma.com
Charisma.com "Supliminal Diet" (March 2, 2016)
Rip Slyme (RYO-Z standing on the left end)
RIP SLYME "POPCORN NANCY" (July 29, 2015)
---
Shonen Ashibe Go! Go! Goma-chan is set to premiere on NHK Educational TV at 18:45 on April 5 (JST).
Bridge (Mitsudomoe, Nobunagun) works on anime production, Nobuhiro Kondo (Sergeant Frog, Jewelpet
MagicalChange) is attached to direct, alongside series composition writer Toshimitsu Takeuchi (Saint Seiya:
Soul of Gold).
Anime main visual
Source: Futabasha press release
(C) Hiromi Morishita, OOP/Team Goma
(C) Lastrum Music Entertaniment Inc. All rights reserved. 2014
(c) RIP SLYME ALL RIGHTS RESERVED.