"CUTIE HONEY -TEARS-" is directed by A.T. (Asai Takeshi)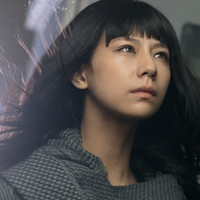 It is confirmed today that 22-year-old fashion model/actress Mariya Nishiuchi stars in CUTIE HONEY -TEARS-, an upcoming new live-action film adaptation of Go Nagai's classic sci-fi action manga in the mid-1970s. As an actress, she is best known as Urara Shiraishi in the live-action TV drama adaptation of Miki Yoshikawa's Yamada-kun and the Seven Witches manga in 2013.
A.T. (Asai Takeshi), who previously worked on the OP movies for the Ghost in the Shell: Stand Alone Complex series, is attached to direct. Ryo Higuchi, known for his works for It All Began When I Met You (2013) and My Hawaiian Discovery (2014), serves as VFX director. The story is set in near future, and most of the background are drawn in CG. The shooting was already finished in the end of last December, the production staff have been working on post production for a fall 2016 release.
The Cutie Honey manga has been adapted into two TV anime (1973, 1997), two OVAs (1994, 2004), one
live-action film (2004), and one TV drama (2007). The 2004 film starring Eriko Sato was written/directed
by highly acclaimed anime director Hideaki Anno (Evangelion), but despite high expectations, it became a
critical and commercial failure, its production company Towani went bankrupt soon after the release.
新たなキューティーハニーに西内まりや!実写映画の新作が今秋公開 https://t.co/fpKAYfMcuC pic.twitter.com/k1CwRewGv2

— コミックナタリー (@comic_natalie) March 3, 2016
Teaser site screenshot
via: Comic Natalie