All-new feature film hits Japanese theaters April 23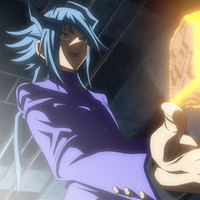 A 100-second full trailer for the upcoming Yu-Gi-Oh! The Dark Side of Dimensions film is now officially online for an April 23 release. It introduces the voice of Aigami, a mysterious new character for the film voiced by Ikuto Hayashi, for the first time. The 25-year-old actor is also cast as Jun Shiratori in the upcoming live-action film adaptation of Kei Sanbe's Boku Dake ga Inai Machi manga to be released on March 19. Aigami is his first anime voice work.
Full trailer
---
Yu-Gi-Oh! The Dark Side of Dimensions tells an "after episode" of the original TV story. The original manga
creator Kazuki Takahashi provides the screenplay and original character designs, and also serves as executive
producer. Satoshi Kuwahara, the director of the fifth TV anime series Yu-Gi-Oh! Zexal, is attached to direct.
All of the main voice cast are scheduled to return:
Yugi Mutoh: Shunsuke Kazama
Kaiba Seto: Kenjiro Tsuda
Katsuya Jounouchi: Hiroki Takahashi
Anzu Mazaki: Maki Saito
Hiroto Honda: Takayuki Kondo
Ryo Bakura: Rica Matsumoto
Mokuba Kaiba: Junko Takeuchi
2nd teaser
Poster visual
via: Cinema Today
© Kazuki Takahashi, Studio Dice/Movie Yu-Gi-Oh! Production Committee 2016