2nd album "PILE" will be released on March 16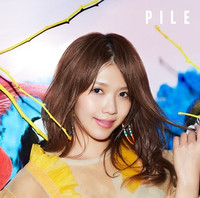 NHK's Anime World+ Blog has announced that 27-year-old singer/voice actress Pile, best known as Maki Nishikino in the Love Live! franchise and as a member of its VA unit μ's, performs the OP theme song "Melody" for the upcoming 2nd season of the Kyoukai no Rinne/RIN-NE TV anime which is scheduled to premiere on April 9. Meanwhile, the new ED song "Hanashi wo Shiyou" (Let's Have a Talk) is provided by two-member unit GLIM SPANKY.
The CD release of "Melody" has not been confirmed yet. As a solo singer, she previously performed theme songs for Tenkai Knights (1st single "Densetsu no Flair" in December 2014), Duel Masters VSR (2nd single "Kimi ga Kureta KISEKI" in April 2015), and World Trigger (3rd single "Dream Trigger" in November 2015). She is also ready to release her 2nd full album "PILE" in Japan on March 19. The 13-song album contains strings-arranged versions of the three single songs as bonus trucks.
2nd album "PILE" 1st press limited edition A
1st press limited edition B
Regular edition
Source: NHK's Anime World+ Blog, BARKS