Party in this game like it's 1995!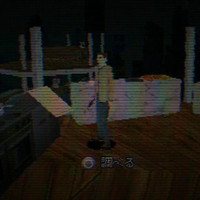 Back in 1995 is an interesting iniquity. It looks just like a PlayStation game straight out of the '90s, hence its title, and it channels classic horror games like Silent Hill and Resident Evil. That's what makes it such an awesome prospect. Best of all, it's finally releasing via Steam for PC this April.
The Tokyo-based developer Throw the Warped Code Out's game features special textures, controls, and a low resolution that seeks to mimic the games from the days of old. In that it's an awesomely unique title that should absolutely be seen. Personally I've seen enough pixelated throwback titles. I'm ready for the next graphical era, and it looks like we're on track with this game.
The latest trailer (technically the latest, as it came out back last September) is below for your viewing pleasure!
[via Siliconera]
-------
Fueled by horror, rainbow-sugar-pixel-rushes, and video games, Brittany is a freelancer who thrives on surrealism and ultraviolence. Follow her on Twitter @MolotovCupcake and check out her portfolio for more.