Directed by Hiroyuki Hashimoto (Is the Order a Rabbit?)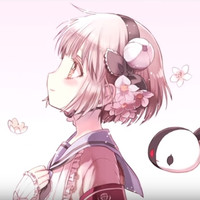 The official website and Twitter for the upcoming TV anime adaptation of Asari Endou's light novel series Mahou Shoujo Ikusei Keikaku/Magical Girl Raising Project opened today, announcing its main staff and posting a 60-second teaser PV. The fantasy action series has been published from Takarajimasha's Kono Light Novel ga Sugoi! Bunko imprint since June 2012 and currently eight volumes are available in Japan.
The TV anime is set to premiere sometime in 2016. Hiroyuki Hashimoto, best known for his works for the Is the Order a Rabbit? series, is attached to direct, alongside series composition writer Takao Yoshioka (Your Lie in April, The Testament of Sister New Devil). Lerche (Assassination Classroom, School-Live!) works on anime production.
In the story, "Mohou Shoujo Ikusei Keikaku/Magical Girl Raising Project" is a very popular social game
that rarely gives girls special powers to become real magical girls. By the decision of the administration
that 16 girls in one district is too many, they have to fight in a survival race till the number is cut down
to half.
PV
TVアニメ「魔法少女育成計画」公式サイトもオープンいたしました!
URLはこちら→mahoiku.jp#mahoiku pic.twitter.com/sGQ3vU1SyA

— TVアニメ「魔法少女育成計画」 (@mahoiku_anime) March 24, 2016
Novel 1st and 8th volume covers
Source: "Mahou Shoujo Ikusei Keikaku" TV anime official website, Twitter via: Animate. TV
© 2016 Asari Endou, Takarajimasha/Mohoiku