Second season of culinary competition anime premieres in July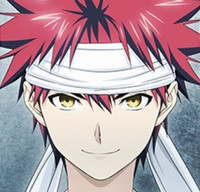 Shortly after the official end of AnimeJapan 2016, Warner Brothers Japan officially posted the first promotional video for the forthcoming second season of the Food Wars: Shokugeki no Soma TV anime adaptation. Last year's adaptation of the sexually charged culinary competition manga proved to be such a hit that a second season wasn't merely a question of if it would happen, but rather when it would continue after being confirmed last December.
Closer to home, the manga is currently published by Viz Media, while the anime is currently licensed by Sentai Filmworks for both digital and home video distribution.
---
Humberto Saabedra is the Owner of AnimeNews.biz and a part-time recording engineer. He can also be found musing on things at @AnimeNewsdotbiz