Starts 4/6 at 11:05am PT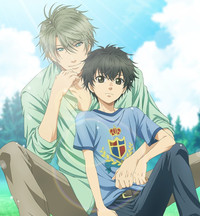 The unstoppable parade of spring 2016 announcements continues apace at Crunchyroll News today that SUPER LOVERS, based on the

shounen-ai

manga by Miyuki Abe and animated by studio DEEN, is set to being streaming starting
Wednesday, April 6 at 11:05am PT for Crunchyroll users
worldwide except for Asia
.
Fairy Tail
's Shinji Ishihara will direct the Studio DEEN production with Yoshiko Nakamura (
Monthly Girls' Nozaki-kun)
writing series composition and animator Miki Takihara on character designs. The original
Super Lovers
manga by Miyuki Abe is serialized in Kadokawa's
Emerald
shōjo manga anthology magazine.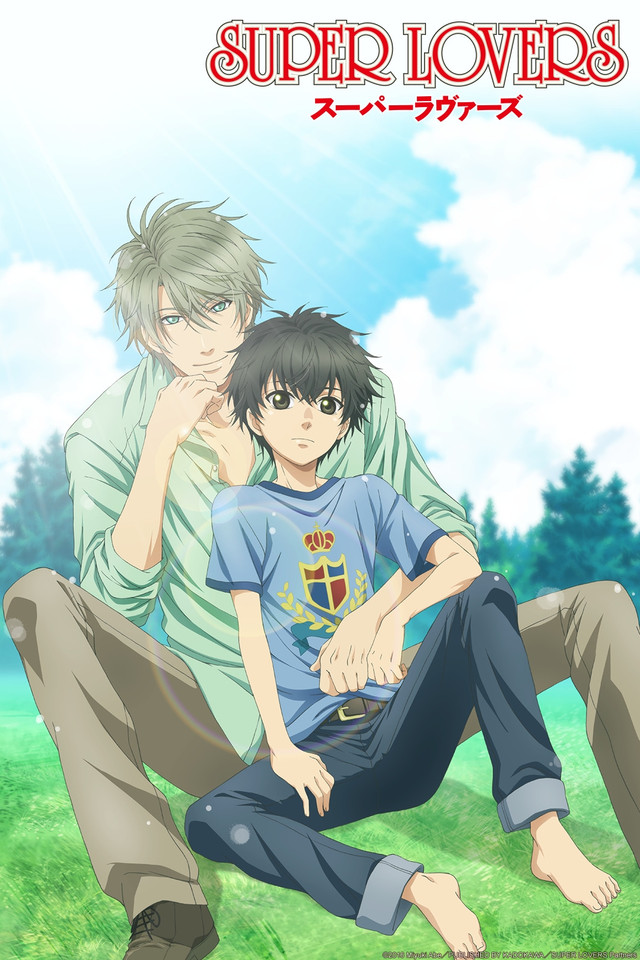 About SUPER LOVERS
Fooled into coming overseas by news of his mother's imminent death, high school student Kaido Haru encounters a boy who insists that he's his brother. Haru does his best to raise feral and obstinate Ren, but there seems to be a secret behind Ren's birth. On top of that, just when Ren begins to warm up to Haru, tragedy strikes.
Five years later
, Haru reunites with Ren, all grown up in Tokyo, but…
Junko Minagawa as Ren Kaido. Ren is the youngest son of the Kaido family, but he is adopted and not related to any of the other family members by blood. Raised in isolation and half-feral, it becomes Haru's duty to look after Ren.
Tomoaki Maeno as Haru Kaido. Haru is the eldest brother of the Kaido family, he returns after an 8 year absence to look after his mother, only to be tasked with caring for Ren instead. Since they share the same mother, Haru is half-brothers with Aki and Shima. Haru is described as being a tender-hearted but easily manipulated person.
Yoshitsugu Matsuoka as Aki Kaido. Aki is the second son of the Kaido family and the twin brother of Shima, with whom he shares the same father. Aki is described as having lively, flexible personality that allows him to easily adapt to new situations.
Takuma Terashima as Shima Kaido. Shima is the third son of the Kaido family, the younger twin brother of Aki. Shima is described as having a calm and collected demeanor.
Ayumu Murase as Sasaki Ikuyoshi. Ikuyoshi is Haru's co-worker at a host club, and his working alias is "Iku". Ikuyoshi's parents are farmers from the countryside.
And Jun Fukushima as Juzen Kurosaki. Juzen is Ren's friend and classmate from school. He speaks in Kansai dialect.
Atsuko Tanaka as Haruko D. (Daniela) Dieckmann, the mother of Haru and adoptive mother of Ren. Haruko is a physicist and a novelist, and is described as having a bold personality.
Yoko Soumi as Mikiko Kasiwagi, a lawyer and friend of Haruko. Mikiko also looks after the Kaido siblings.
Ryoko Shiraishi as Kiri Kondo, a friend of Ren who recently returned to her home country from abroad. Kiri is described as being boyishly handsome with an unyielding spirit.
Mitsuki Saiga as Kiyoka, the co-owner of the bar & cafe managed by Haru. Haru and Kiyoka were classmates in high school.
Official PV for SUPER LOVERS