Cantor faleceu no dia 3 de abril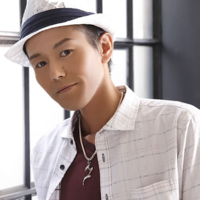 Morreu na manhã do dia 3 de abril o cantor e compositor japonês Koji Wada, famoso por compor e interpretar os temas de diversas temporadas do anime Digimon. Koji Wada tinha 42 anos.
A agência de entretenimento Solid Vox, com a qual Wada tinha contrato, informou em nota oficial em seu site nesta sexta-feira, 8, que o cantor morreu devido a um câncer na parte superior da faringe, a nasofaringe. Os parentes próximos fizeram uma cerimônia fúnebre reservada.
A Solid Vox ainda anunciou o Wada Koji Owakare no Kai (Evento de Despedida para Koji Wada), evento especialmente para os fãs a ser realizado ainda em abril. Detalhes adicionais do evento serão divulgados no site oficial posteriormente.
Nota no Twitter oficial da agência Solid Vox
Nota no site oficial
Koji Wada já tinha lutado contra um câncer anteriormente, quando em 2003 foi diagnosticado com câncer na nasofaringe e teve um linfonodo detectado. Ele passou por cirurgia e fez quimioterapia e, na época, foi dado como completamente recuperado. No entanto, em 2011 o câncer na nasofaringe voltou a ser detectado e Wada se afastou da carreira musical por 2 anos para se concentrar no tratamento.
Natural da cidade de Fukuchiyama, em Kyoto, Koji Wada lançou seu primeiro álbum, All of My Mind, em dezembro de 2001, e neste já estava seu grande sucesso de estreia, a música Butter-fly, tema de Digimon Adventure. No álbum, todas as 12 músicas foram escritas pelo próprio Wada.
Koji Wada ainda contribuiu com outros artistas, como Michihiko Ota e AiM, ambas também cantoras da trilha sonora oficial de Digimon. Entre seus álbuns, destacam-se The Best Selection: Welcome Back!, que contém diversas músicas de seu repertório antigo e várias novas, e Kazakami no Oka Kara, álbum lançado em 2009 em comemoração aos seus 10 anos de carreira.
No total, Koji Wada colaborou com seis músicas para a série de animação Digimon. Sua última música para o anime foi Seve~tri. Version~, de Digimon Adventure tri., lançada oficialmente apenas 5 dias antes de sua morte.
Escute "Seven~tri. Version~", o último lançamento de Koji Wada:
---
Swyyy é editora-chefe da CrunchyNotícias pela Crunchyroll.pt e está chorando. Descanse em paz, Wada-san.
Encontre-a fazendo otakices em seu perfil @SwyTeofilo.