Damage caused by piracy amounts to 2.5 billion US dollars in 2014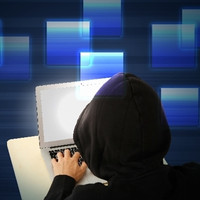 Yomiuri reported on April 7 that the Japanese Government has established a policy to revise the copyright law, in order to eliminate the so-called "Reach Site," which collect links to illegally uploaded anime and films. By setting up clear measures, the government hopes to make it easier to arrest malicious site owners, forcibly shut down their sites, and remove them from search engines. The policy was submitted by Intellectual Property Strategy Headquarters at the 8th Next Generation Intellectual Property System Committee held in Tokyo yesterday.
The owners of the Reach Site don't directly upload or sell the illegal video contents by themselves. They usually depend on the ads on their sites as a source of profits instead. Because they are only introducing the videos, under the current copyright law, their illegality have not been stated. However, the latest research proved that most of the illegal videos are watched via those Reach Site. So the Japanese Government has finally decided to take legal action against them.
As we recently reported, the damage caused by piracy of Japanese films, anime, broadcasting programs,
music, and manga outside of Japan in 2014 was estimated at 288.8 billion yen (about 2.5 billion US dollars),
which was more than double of the sales through legitimate distribution routes of the year, 123.4 billion yen
(1.1 billion US dollars).
Source: Yomiuri
*the thumbnail photo is provided by Photo AC