Rock Lee portrayed by Yugo Sato newly joins the story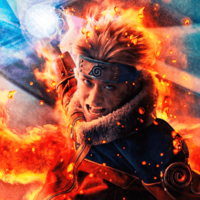 The official website for Live Spectacle Naruto, the stage play adaptation of Masashi Kishimoto's internationally popular action manga series, today updated with a new man visual and cast photos for the upcoming second run that is scheduled to be performed in Osaka and Tokyo this summer. It will be first performed at Umeda Arts Theater in Osaka from July 30 to August 7, then will move to AiiA 2.5 Theater Tokyo from August 13 to 28. General sales of the tickets will begin on May 29. The first play was performed in Japan from March to April 2015, then also shown in Macao, Malaysia and Singapore.
All of the main cast, except Anju Inami as Ino Yamanaka and Tsubasa Hattori as Shikamaru Nara, will return for the second run. Kaoru Fujiki (Droid in Sailor Moon musicals) is newly cast as Ino, and Tatsuya Kobayashi (Tstunori Mori in The Prince of Tennis musicals) as Shikamaru. And Rock Lee portrayed by Yugo Sato (Atsushi Kisarazu in The Prince of Tennis musicals) also joins the story.
The website starts releasing new cast photos weekly for three weeks from today. Check the new visuals
of Naruto, Sasuke, Sakura, Gaara, and Kakashi below.
Naruto Uzumaki (Koudai Matsuoka)
Sasuke Uchiha (Ryuji Sato)
Sakura Haruno (Yui Ito)
Gaara (Kenta Suga)
Kakashi Hatake (Yuuki Kimisawa)
New main visual
【本日解禁!】ライブ・スペクタクル「NARUTO-ナルト-」全公演情報解禁!4月17日までに公式メルマガ会員(無料)へご登録頂いた方にチケット最速先行のご案内をお送りします。https://t.co/glE3Q62VuQ pic.twitter.com/gftFigVSfX

— 舞台「NARUTO-ナルト-」公式 (@naruto_stage) April 11, 2016
CM for the 1st run
Source: "Live Spectacle Naruto" official website, Twitter
(c) Masashi Kishimot Scott/Shueisha
(c) Live Spectacle "Naruto" Production Committee 2015