Filme tem previsão de estreia para 2017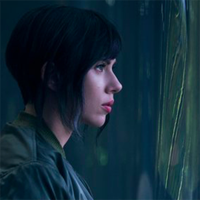 A Paramount Pictures e a DreamWorks Pictures anunciaram que as gravações do live-action Ghost in the Shell já começaram e ainda divulgaram a primeira foto de Scarlett Johansson caracterizada como a protagonista Motoko Kusanagi.
Dirigido por Rupert Sanders (Branca de Neve e o Caçador), Ghost in the Shell está sendo gravado em Wellington, Nova Zelândia, e está programado para ser lançado no dia 31 de março de 2017.
Apesar de ter a popular estrela hollywoodiana estrelando o filme, uma parcela considerável dos fãs não está contente com a escolha de Scarlett Johansson para interpretar a major Motoko Kusanagi por ela não ser oriental, o que gerou até mesmo uma petição online. Outra preocupação dos fãs é com a fidelidade do filme para com o mangá, que é uma obra densa e complexa.
Baseado no famoso mangá da editora Kodansha e publicado no Brasil pela editora JBC, Ghost in the Shell é uma obra de ficção científica que segue as investigações e operações policiais da Seção 9, liderada pela mulher com corpo de ciborgue major Motoko Kusanagi, força tática policial especializada no combate a crimes que se utilizam de tecnologia.
O elenco do live-action ainda conta com Kaori Momoi, Juliette Binoche, Takeshi Hitano, Pilou Asbaek e Michael Pitt. Os membros da Seção 9 são interpretados por Chin Han, Danusia Samal, Lasarus Ratuere, Yutaka Izumihara e Tuwanda Manyimo.
---
Swyyy é editora-chefe da CrunchyNotícias pela Crunchyroll.pt.
Encontre-a retuitando tudo sobre animes em seu perfil @SwyTeofilo.