Animate Times has profiled Chief Makeup Animator, Sachiko Matsumoto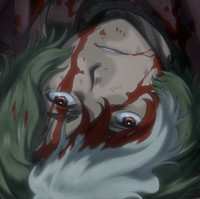 Among the remarkable elements of WIT STUDIO's steamtech zombie series Kabaneri of the Iron Fortress is TV anime's first credited Chief Makeup Animator. Animate Times has profiled Sachiko Matsumoto, previously worked on the production teams of WIT's Hōzuki no Reitetsu anime, and Production I.G's Guilty Crown and Gost in the Shell: Arise, along with showing examples of the work.
The extra attention to the characters' faces and hairs allows cuts of the anime to capture the details in classic character designer Haruhiko Mikimoto's (Macross, Gunbuster, Gundam 0080) original work, along with the nuance of the phsyical and emotional effects of the action on the characters. In a new step in the anime production, software called VPaint Animation is used to apply pencil or brush textures.
『甲鉄城のカバネリ』チーフメイクアップアニメーターの松本幸子さんインタビュー、担当させていただきました。美樹本さんインタビューとあわせてぜひ。木曜深夜はノイタミナで視聴→アマゾンプライムビデオでメイクアップ注意しつつアゲインです。https://t.co/FJKy338UCT

— 小林真之輔 (@sananosuke_) May 5, 2016
A friend asked me earlier and it's been a recurring thing this season so I guess it's worth talking about Kabaneri's 'Makeup Animation'.

— kViN (@Yuyucow) May 6, 2016
Kabaneri has a Chief Makeup Animator with a group of digital artists adding extra detail and shading to some shots. pic.twitter.com/xWjsjYGYDN

— kViN (@Yuyucow) May 6, 2016
The official examples provided aren't ideal, but you can tell they focus on hair detail, eye texture, eyelashes, etc pic.twitter.com/lGVQnMNMzN

— kViN (@Yuyucow) May 6, 2016
There's articles bragging about the role's first appearance in TV anime - technically true, at least with this specialized&focused approach.

— kViN (@Yuyucow) May 6, 2016
As nice as looks there's obvious cons (and this is coming from someone not even watching). The contrast with the 'regular' shots is awkward.

— kViN (@Yuyucow) May 6, 2016
Not like shows should have a homogeneous look, but if it feels like there's 2 styles coexisting and one's just better then something's off.

— kViN (@Yuyucow) May 6, 2016
And also, lol @ the kind of people who complain anime's no longer hand-drawn (yeah I dunno) but praise Kabaneri's fully digital shading.

— kViN (@Yuyucow) May 6, 2016
There's also a demo of Wit's TVPaint work
There's also a look at the series character designs
【ニュース】「美樹本キャラ」の新たなる1ページ!『甲鉄城のカバネリ』キャラ原案・美樹本晴彦さんに聞く、主人公・生駒とヒロイン・無名が生まれるまで #カバネリ https://t.co/FT9DXZOHgf pic.twitter.com/iMzo1h9IR5

— アニメイトタイムズ公式_旧アニメイトTV (@animatetimes) May 5, 2016

-------
Scott Green is editor and reporter for anime and manga at geek entertainment site Ain't It Cool News. Follow him on Twitter at @aicnanime.