Storied director's follow up to Perfect Blue now available for legal streaming after remaining out of print on home video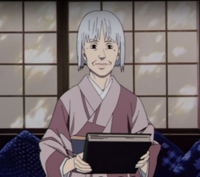 You wouldn't expect a major Hollywood studio to randomly post a feature film on YouTube by one of the most revered directors in anime without at least some sort of notice, but it seems Paramount Pictures has a good way to surprise people.
As a part of its Paramount Vault branded YouTube channel full of uploads and clips of long out of print feature films, Paramount has decided to dip into the DreamWorks library to upload Satoshi Kon's Millennium Actress to the channel for everyone to enjoy legally, for free, marking the first time the film has been available to stream legally in any capacity.
While many other studios also use these types of channels to promote some sort of burn on demand or rental service, such as Warner Bros. and their Warner Archive service, the Paramount Vault channel seems to be limited to complete uploads and clips of selected feature films that are long out of print on home video, albeit uploaded with ad breaks in order to provide said films and clips for free viewing. Below, the synopsis for Millennium Actress:
Following up on his highly acclaimed animated psychological thriller Perfect Blue, Satoshi Kon spins this mystery about a documentary filmmaker and a legendary actress. In honor of Gin Ei studios 70th anniversary, a small production house run by Genya Tachibana is selected to make a commemorative documentary. Genya decides to focus his film on actress Chiyoko Fujiwara, a massive star who at the height of her popularity retreated from public life. Accompanied an eager young cameraman, Genya doggedly tracks her down to discover her living a hermit-like life of charmed isolation. He also learns that in spite of her advanced age, she has lost little of her famed charm or elegance. As he interviews her, Genya learns of Chiyoko's troubled past and eventually the reasons for her sudden retirement.
---
Humberto Saabedra is the Owner of AnimeNews.biz and a part-time recording engineer. He can also be found musing on things at @AnimeNewsdotbiz