New show will be performed in Tokyo, Osaka and Fukuoka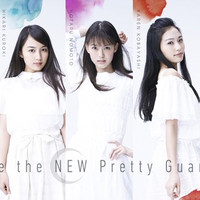 The official website for the Pretty Guardian Sailor Moon's 20th anniversary project today revealed the five new cast for the upcoming musical show scheduled for this fall. The original manga creator Naoko Takeuchi herself also joined the audition for them.
After eight years hiatus, the new edition of the Sailor Moon musical adaptation produced by Nelke Planning restarted in 2013 and ran for three story arcs: "-La Reconquista-" (September 2013), "-Petite Etrangere-" (August-September 2014) and "-Un Nouveau Voyage-" (September-October 2015). Then the original five main cast for the Pretty Guardians departed.
The new musical is scheduled to perform at AiiA 2.5 Theater Tokyo from October 15 to 23, then at Canal City Theater in Fukuoka from October 29 to 30 and at Sankei Hall Breeze in Osaka from November 4 to 6.
New Musical Cast:
Sailor Moon/Usagi Tsukino: Hotaru Nomoto (19 years old)
Sailor Mercury/Ami Mizuno: Hikari Kuroki
Sailor Mars/Rei Hino: Karen Kobayashi (19 years old)
Sailor Jupitor/Makoto Kino: Kaede
Sailor Venus/Minako Aino: Rimo Hasegawa (17 years old)
Source: Sailor Moon 20th anniversary project official website
© Naoko Takeuchi
© Naoko Takeuchi, PNP/Kodansha, Nelke Planning, Dwango