"Universal Jump Summer" will be held till September 4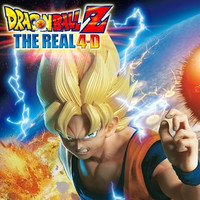 As reported, Universal Studios Japan in Osaka will hold "Universal Jump Summer," a time-limited event featuring attractions inspired by three internationally popular Shonen Jump titles: Dragon Ball Z, Death Note and One Piece, from July 1. Check the latest CMs for the DBZ and One Piece attractions below.
"Dragon Ball Z The Real 4-D" (July 1 - September 4)
"It's Super Saiyan Goku versus Frieza, Ruler of the Universe in another intense battle! The fierce clash between two legendary powerhouses in the Dragon Ball universe is brought to life in this jaw-dropping 4-D attraction."
"One Piece Premium Summer" (July 1 - October 2)
"The "One Piece Premier Show" has proven to be overwhelmingly popular on an annual basis, and will be
held this year as well. It even received the "world's highest honor" *2 for its outstanding scale and quality.
Experience the strong bond shared among members of the Straw Hat Pirates, while being enamored in the
craziness, excitement, and emotion of battles on a grand scale in the One Piece universe."
"Death Note The Escape" (July 1 - September 4)
"This attraction takes guests into the Death Note universe, where they must work together with Detective L
to solve mysteries! It's a completely new, realistic escape game created in collaboration with the "Death
Note 2016" film to be released this Fall."
Event main Visual
Source: Universal Studios Japan
© Bird Studio/Shueisha, Fuji TV, Toei Animation
© Eiichiro Oda/Shueisha, Fuji TV, Toei Animation
© Tsugumi Ohba, Takeshi Obata/Shueisha